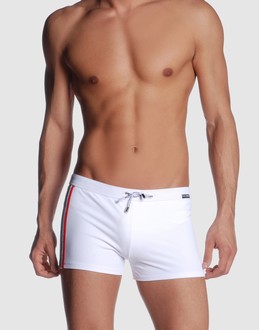 Men's swimwear has been ignored for long. But off late, with male fashion being redefined, even men's swimwear is now stylized. Different types, colors, sizes and fashions are available in men's swimwear. International brands like Calvin Klein, D&G, Euro and others have brought to market a hip and trendy range of swimwear for men. Varied patterns like stripes, plains, twin color broad stripes, multicolor stripes, etc are now worn by men as swimwear costumes.
Check out some of the different styles in
men's swimwear
,
with an interesting photo gallery to get a clear idea of the styles.
Indian Fashion Trends
Get the flash player here: http://www.adobe.com/flashplayer